Graphic Design and Branding services
Creative graphic design and branding services are essential for any company looking to establish a strong visual identity and stand out in a crowded marketplace. A company like Azra Multimedia that offers such services has a team of highly skilled designers who can create unique and eye-catching designs that capture the essence of their clients' brands.
One of the main services offered by Azra Multimedia   company is creative logo design. A logo is the cornerstone of a company's visual identity and should be instantly recognizable and memorable. A skilled graphic designer can create a logo that conveys the company's values, mission, and personality through color, typography, and imagery.
Another important service provided by this  creative graphic design and branding company is brand identity development. This involves creating a consistent look and feel across all of the company's visual assets, from business cards and letterheads to website designs and social media graphics. This cohesive visual identity helps to build brand recognition and establish trust with customers.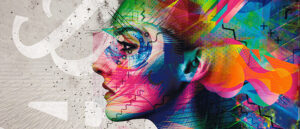 Our creative graphic design and branding company may also offer packaging design services. Packaging design is crucial for companies that sell physical products, as it can make or break a customer's decision to make a purchase. A well-designed package can communicate important information about the product, such as its features and benefits, and can also create an emotional connection with customers.
In addition to these core services, Azra Multimedia also offer a range of other design services, such as brochure design, advertising design, and website design. These services are all aimed at helping companies to communicate their message effectively and attractively to their target audience.
Overall,Azra Multimedia is an essential partner for any company looking to establish a strong visual identity and build a loyal customer base. By working with a team of skilled designers, Azra Multimedia can create designs that are not only aesthetically pleasing but also communicate their brand message effectively, helping them to stand out in a crowded marketplace and achieve their business goals.