Seo and Digital Marketing
Azra Multimedia is a company that provides SEO  and digital marketing services to clients who want to improve their online visibility and reach their target audience effectively. The company has a team of experienced SEO and digital marketing professionals who work together to create strategies that increase traffic, leads, and revenue for clients.
One of the key services offered by Azra Multimedia is SEO. The company's SEO experts use a range of techniques to improve clients' website rankings on search engines like Google, Bing, and Yahoo. This includes optimizing website content, building high-quality backlinks, and conducting keyword research to identify the keywords and phrases that potential customers are searching for.
Another important service provided by Azra Multimedia is pay-per-click (PPC) advertising. The company's PPC experts create targeted campaigns that drive qualified traffic to clients' websites, using platforms like Google Ads and Facebook Ads. They also conduct A/B testing and other optimization techniques to ensure that clients get the best possible return on their advertising investment.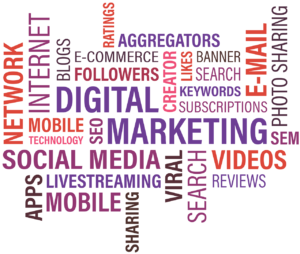 Azra Multimedia's digital marketing services also include social media marketing. The company's social media experts create and manage social media campaigns that engage with clients' target audience, increase brand awareness, and drive traffic to their websites. They also provide regular reports that show the results of social media campaigns and provide insights into how to improve performance.
Another important service offered by Azra Multimedia is content marketing. The company's content marketing experts create high-quality content that engages with clients' target audience, establishes them as thought leaders in their industry, and drives traffic to their websites. This includes blog posts, articles, infographics, and other types of content that are optimized for search engines and social media.
Overall, Azra Multimedia's SEO and digital marketing services are designed to help clients increase their online visibility, reach their target audience effectively, and achieve their business goals. With a focus on SEO, PPC advertising, social media marketing, and content marketing, the company's services are ideal for businesses of all sizes and industries that want to establish a strong online presence and grow their customer base.